Academic Development Institute
services
GET STARTED!
Contact Mark Williams
Academic Development Institute
Telephone: (217) 732-6462 ext.28 | mwilliams@adi.org
121 North Kickapoo Street
Lincoln, Illinois 62656
Indistar guides a Leadership Team through effective practices, specific indicators, and Wise Ways, all in a web-based platform. Indistar includes two tracks:
1 core function with 3 effective practices
High Schools: 7 core functions, 24 effective practices
Middle Schools: 5 core functions, 17 effective practices
Elementary Schools: 6 core functions, 18 effective practices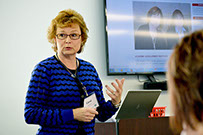 COACHING FOR SCHOOLS/DISTRICTS
AfG provides virtual coaching for district and school Leadership Teams. The coaching includes webinar-based trainings, conference calls, and feedback and dialogue via the Indistar system.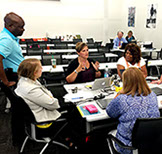 Collaborative Leadership is an advanced training for district and school leaders and Leadership Teams within the Framework for Growth model. Includes management of effective instructional teams and facilitation of instructional planning.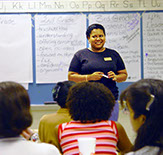 PERSONAL COMPETENCIES ACADEMY
The Personal Competencies Academy includes training on Enhanced Lesson Design and strategies to build students' personal competencies for learning—cognitive, metacognitive, motivational, and social/emotional. The training includes lesson planning templates and an Internet-based tool for planning and with access to resources.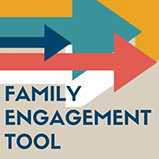 The school forms a School Community Council or Family Engagement Team. The team focus on the relationships among students, families, and school personnel that support student learning. The Family Engagement Tool guides their work and provides a rich library of resources.
Solid Foundation®
is an elite model for pacesetting school communities and a blueprint for building a strong school community. The web-based Planning Guide, with 26 agendas, guides a School Community Council (SCC) through a three-year implementation cycle.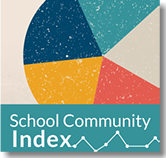 The
School Community Index
provides survey-based data to know your community.
This web-based survey, completed by the principal, teachers, parents, and students (in high school), comes together in a rich report complete with charts, graphs, narratives, and guidance for analysis.